Every starts has an end. This mistery happens to every living things on earth. There's no exception, Simoncelli is one of it.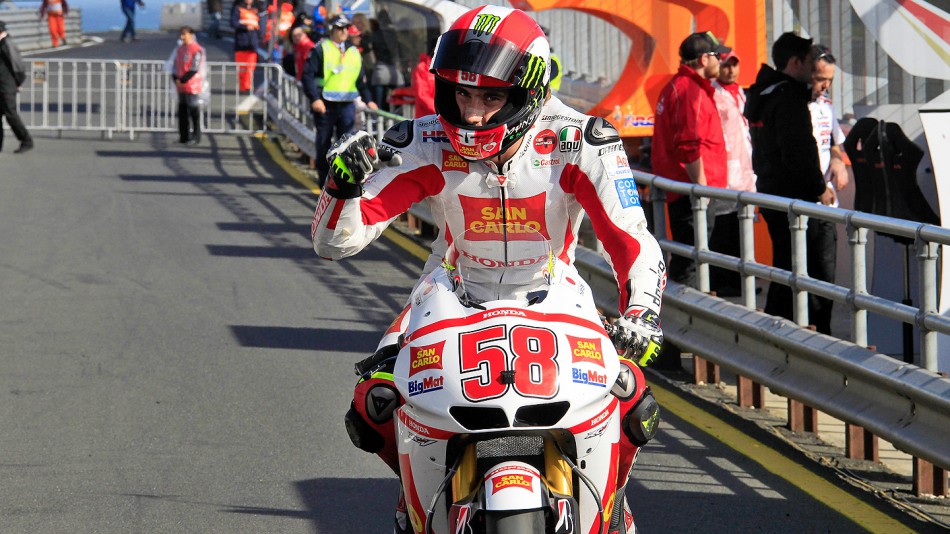 In his first season playing in MotoGP, the unfortunate thing happens. It cost his career and life. An accident. I couldn't said a word after watch the accident in youtube. No helmet attached to his head. In my mind, this way is too dangerous. I thought, only his career will end. I don not think that his life will also taken. But, that's life. You won't know, when the story of your life end.

Here's his profile taken from motogp.com
Profile
Marco Simoncelli tragically lost his life on October 23rd, 2011, at the Sepang circuit following a crash on the second lap of the MotoGP race. The Italian rider had dazzled the World Championship paddock with his charisma, ability and racing style, and was a World Champion having taken the 250cc title in 2008, a title he narrowly missed out on defending in 2009. Arriving in the premier class in 2010, his progress was rapid and before his untimely death he had already taken two premier class podiums and two poles in a strong second MotoGP campaign. Marco will be greatly missed by all those involved in MotoGP, and will forever be remembered as one of the Championship's great characters and talents.
Here's the official video taken from motogp.com
May God be always with you, Simoncelli.